Coliman Organics Not Just for September
This month is Organic September, a whole month dedicated to raising awareness about the positive impacts and benefits of choosing organic. As part of Organic September, we are highlighting one of our leading producers and the positive effects of choosing Coliman organics.
Coliman Organics – Not Just for September!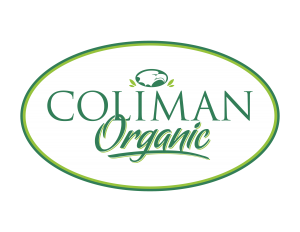 For Allfresch and our producers, organic is 'not just for September'. It is our combined aimed to supply premium quality, organically grown bananas to customers all year round – making the organic choice, an everyday one!
This aim is especially real for our partners Coliman. Coliman is one of Mexico's most pioneering banana producers and exporters and in 2010 transitioned to organic farming, later receiving organic and Fairtrade certification in 2014.
"It is a key part of our values and our goal to follow agricultural practices that help to foster, restore and maintain a healthy ecological balance of the soil and land we use for our organic production." Coliman
Organic Bananas
Mexico produces on average 2.2 million metric tons of bananas a year but what sets Coliman apart is their relentless commitment to organic production and Fairtrade status.
To date Coliman has invested in proprietary technology for organic soil nutrition and phytosanitary control, developed a plant nursery to ensure seedlings are obtained from certified plants and implemented the used of raised bed planting systems, to improve soil oxygenation and develop a better root system.
Every shipment of bananas is precooled 90 minutes after harvesting to ensure optimum freshness and quality.
Organic Fairtrade Bananas – Supporting people and communities
'Fairtrade combined with organic production methods results in one ethical and nutritious banana!'
Fairtrade means precisely that, fair trading of goods in the marketplace. There are an estimated 100 billion bananas eaten every day which is why bananas are considered to be one of the top produce commodities. The Fairtrade premiums put in place protects producers and ensures that a fair price is maintained all year round despite the fluctuating market.
At Coliman, premiums are managed and distributed by a Fairtrade cooperative and to date has contributed to many health, education and community programmes which have directly benefited over 4,500 employees and their families.
"Coliman's commitment to Organic farming comes from the heart and our core belief that the impact we have on others and our planet is of utmost importance. By farming organic produce in a sustainable and socially responsible way we do our small part to leave Mother Earth a better place for years and generations to come." Coliman
With each box of Coliman organics, you are directly contributing to improving the lives of producers and their communities.
---
Learn more about our partnership with Coliman and their commitment to Fairtrade and ethical production of Organic Mexican Bananas.