First Shipment of Premium Organic Mibio Bananas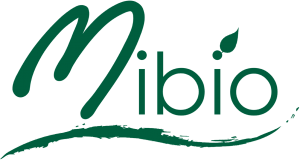 Allfresch eagerly awaits the first shipment of Mibio. Expected to arrive mid-February, Mibio is the groups new protected brand for premium organics and organic Fairtrade bananas.
Mibio bananas are sourced from only the most reputable producer associations in The Dominican Republic.
After several years working with the supplier associations, Allfresch has developed good working relationships with key members of the supply chain and have come to understand the challenges both producers and exporters face every year on the Island.
"The tropical storms that sweep over the island every year create conditions that challenge even the most sophisticated producers. By acknowledging nature and its impact on the banana business the operations team can ensure a timely reaction to challenges and put in place contingencies to ensure supply continuity for our customers." Filipe. Supply Chain Manager.
It is with this experience and knowledge that tighter controls have been implemented at the most critical stages of the supply chain to ensure the best quality produce.
"Working with our selected producers and strengthening controls at source we believe that we can maintain the premium reputation that the brand has been designed for." Filipe. Supply Chain Manager.
Premium Brand Mibio
The Mibio brand will primarily focus on organics and organic Fairtrade bananas. This move further strengthens the group's commitment to sustainable sourcing, ensuring that the producers receive a fair price for their fruit and that the quality meets the demands of the market.
While other premium banana brands from The Dominican Republic are supplied to various importers, the hope is that Mibio will set a new standard for organics from this region.
Mibio Arriving Soon!
The first batch of Mibio organics will be available to customers in 18kg cluster bags or loose in 18kg cartons.
Mibio will primarily be available to customers in the UK and France. However, there are plans to enter markets across the rest of Europe soon after.
For more information or to discuss supply programmes, please contact us.