Mibio Organic Bananas Arriving
Allfresch Group's first shipment of Mibio premium organic bananas is due to arrive Friday 23rd March.
Sourced from the Dominican Republic, the new premium brand Mibio provides customers with an alternate source of first-class organic, bananas.
"The Dominican Republic's climate and hours of sunshine result in one of the world's sweetest organic bananas."
Organic production has been growing steadily for the last five years, and the Dominican Republic is now considered one of the leading export countries of organic bananas for markets within Europe and the United States.
Mibio Premium Organic Bananas Programme
Alongside producers, Allfresch has developed a premium supply programme with improved production and tighter quality controls, ensuring that each banana complies with the highest quality standards so that customers receive only the freshest, organic and environmentally friendly products.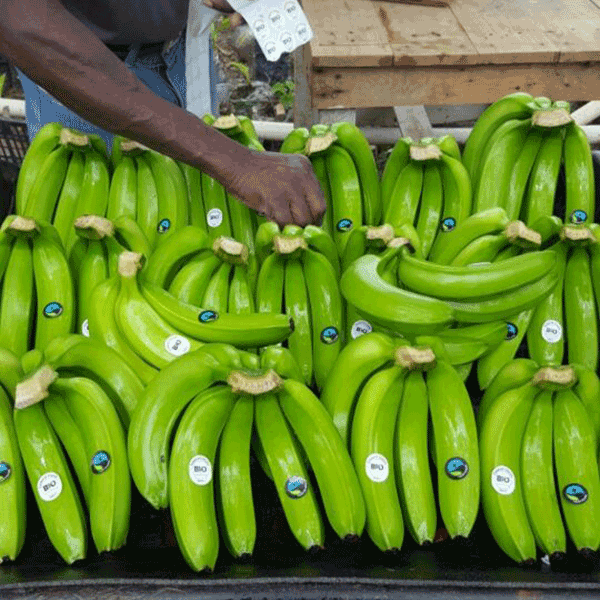 Mibio organic bananas are grown using only natural fertilisers, and each bunch is wrapped with biodegradable protective sheeting for protection. Once the bananas are ready for harvest, they are then transferred to the packing house and cleaned with fresh water.
Mibio certified organic bananas are available in 18kg cluster bags or loose in 18kg cartons.
Contact Allfresch
The first shipment is due to arrive week 12. For further information and to place your order contact your dedicated GBAN Sales Manager, Dale.