Proudly Supporting Fairtrade Fortnight
Today marks the beginning of Fairtrade Fortnight. Fairtrade Fortnight runs from 26th February to 11th March 2018.
The Fairtrade Fortnight campaign encourages consumers and retailers to support the farmers and workers who grow our food.
"Fairtrade Fortnight aims to put a spotlight on trade. When trade is fair it has the potential to improve the lives of the farmers and workers who grow our food. When trade is fair, it can make the world a better place. Together we have that power, so get involved and be part of the difference." Fairtrade Foundation
Every year Allfresch and our partners welcomes Fairtrade Foundations global 'Fairtrade Fortnight' campaign.
When choosing Fairtrade products such as coffee, sugar and bananas over conventional items we as sellers and consumers are acknowledging the true cost of the food that we eat and drink. Find out how you can get involved in #FairtradeFortnight.
Allfresch Group Supporting Fairtrade
Allfresch Group imports tonnes of organic and Fairtrade bananas, limes and seasonal produce from growers across Latin and South American every month.
The involvement with our producers has highlighted the positive impact that Fairtrade premiums have on the producers and workers at the source.
To educate our customers and partners, over the next two weeks we will be sharing insights into our key Mexican partners and producers- Coliman and Inverafrut.
Fairtrade Producers & Brands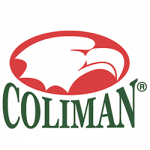 Coliman are Mexico's leading producer of Cavendish organic and organic Fairtrade bananas. In 2014 Coliman were one of the first banana producers in Mexico to establish organic and Fairtrade certification.
Inverafrut is one of Mexico's leading suppliers of Persian limes.
Inverafrut's commitment to their employees and community is at the heart of what they do and more recently they have become one of the first lime producers to seek Fairtrade certification.
Fairtrade Partners & Brands




Fairtrade Fortnight
Over the next two weeks we will be sharing information and impact stories from our key producers and partners. Follow us on Facebook, Twitter and LinkedIn to learn more.
Share Article