Commemorating the Life and Legacy of Jorge Ángel Aguilar Heredia
Following the recent passing of Jorge Ángel Aguilar Heredia, the founder of Grupo Coliman we wanted to share our deepest sympathies and pay tribute to the fantastic work and achievements of Mr Jorge. It is without a doubt that through dedication, Mr Jorge's lifelong efforts have helped make Grupo Coliman what it is today.
"I will be forever grateful for the opportunity that Mr Jorge gave me to be part of the Coliman dream, we will continue to make it a reality in his name." – Andrew Sperling.
Commemorating the Life and Legacy of Jorge Ángel Aguilar Heredia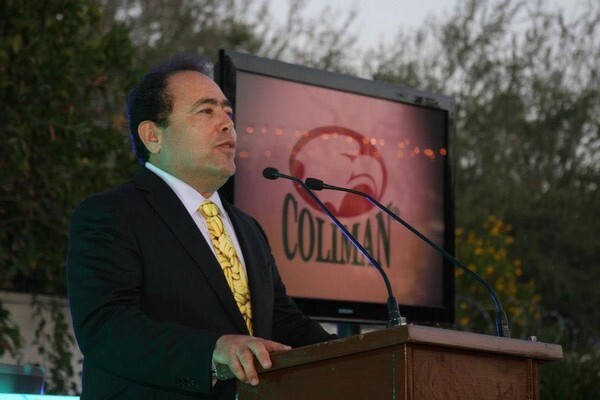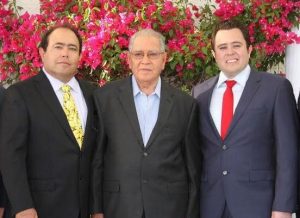 Mr Jorge was originally from Tecomán, Colima. At just 19 years old, he moved to Hermosillo in 1979 to set about achieving his dream of starting his own banana market business.
For Mr Jorge, Hermosillo was an exciting city with a remarkable potential for growth. In terms of the marketing of bananas, this was an untapped market. Right from the start, Mr Jorge was an intuitive entrepreneur who spotted a remarkable opportunity here.
Image left – (left) Mr Jorge Aguilar (centre) Mr Custodio Aguilar and (right) Jorge Angel Aguilar Jr.
After consolidating his fruit and vegetable marketing business, Mr Jorge soon expanded into Mexico's Northwest and Pacific regions. At the same time, Mr Jorge also invested in developing banana agriculture in Mexico's Central and Southeast regions.
It was not long before the business began to export internationally, starting with the U.S., before reaching Europe and Asia.
In 2010 Mr Jorge Aguilar transitioned the farms in Colima to organic, and by 2014 all banana production was certified organic.
Today, the Aggall-Coliman business group is a global operation, with an extensive outreach across the whole of Mexico and international representative offices in the United Kingdom, Japan, and America.
Mr Jorge not only built up the company's impressive scale and scope, but he also laid the foundations for its charitable ethos. Throughout his life, Mr Jorge was a dedicated promoter of the Fairtrade movement and placed the wellbeing of his collaborators in the field as his top priority.
Mr Jorge was a prominent donor to Mexico's network of food banks and supported hundreds of charitable causes throughout his life. He was the co-founder of the Hermosillo Food Bank, Hogar de la Misericordia and Albergue El Buen Samaritano, the two latter charities being based in Tecomán, Colima.
He will be remembered as a visionary, an empathetic entrepreneur who was exceptionally caring, humble and persevering. He never gave up, and he did not know the meaning of the phrase "you can not". He was a much-loved friend, father, grandfather and husband with an incredible zest for life, which he shared with those around him.